Assange Court Report Day 2: Afternoon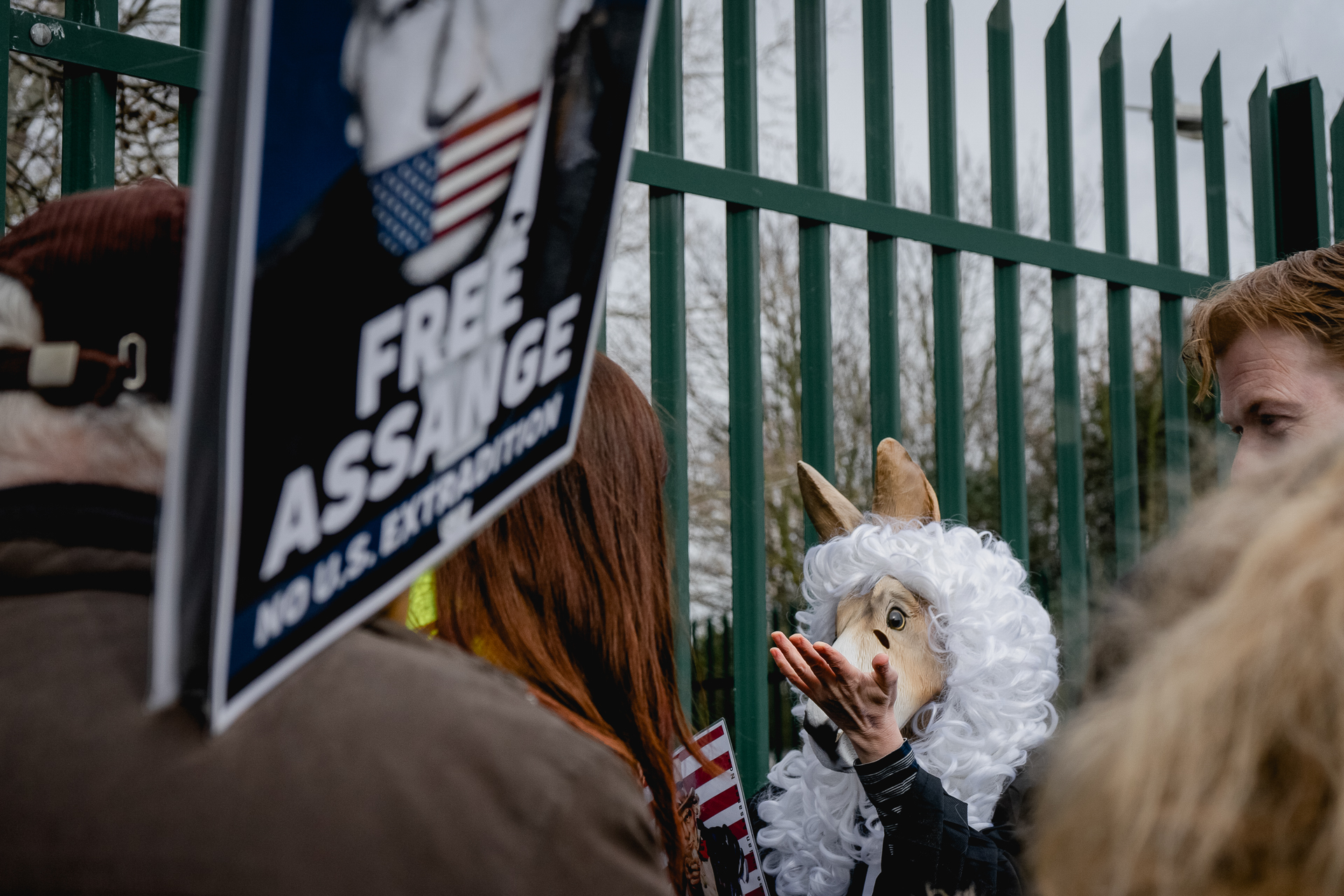 Chelsea Manning "acted through conscience"
Wikileaks dealt responsibly with Afghan/Iraq leak
Assange told Manning "Curious eyes never run dry."
Case halted early as Assange suffers difficulties in concentrating
Court two at Belmarsh Magistrates Court resumed just after 2 pm to hear further submissions from defence counsel Mark Summers QC.
Summers continued to hammer what he said were inaccuracies in the US government's extradition request. On the charge that Julian Assange had helped former US soldier Chelsea Manning crack a password to a secure system used by the US military to gather information, Summers said that in fact that the system concerned at that time did not require a password to access.
Turning to the conversation, through a messaging app, between Assange and Manning about passwords, Summers told the court that soldiers in Manning's unit often wanted cracked administrator passwords so they could install games and music on their computers.
She was seen as a technical expert, even being asked by superiors to install software they wanted.
Defence counsel noted that just before the exchange Manning's computer had been reformatted, so, "to get movies and games back she'd need another crack at the password."
Turning to the accusation that Assange had "solicited," Manning into providing information and then leaked it in an irresponsible manner so putting in danger those helping the US military in Iraq and Afghanistan, Summers said "Assange went through what Manning leaked over Iraq, which included the US military handing over detainees to torture squads and the murder of civilians." He noted that the former soldier has always said she was moved by her conscience to leak the information, not at the urging of the Wikileaks founder.
Turning to the daily "war reports," for Iraq, also leaked by Manning, the defence barrister says these materials were "non-sensitive," and "historic." They would, he said, be of no operational use to an enemy after 72 hours or so and generally contained no names.
"There was no danger to any source in the release of these documents," Summers said, adding to the judge "this is the kind of information you think they [the prosecution] would have told you."
Summers then told the court that when Wikileaks published the Afghan War Diaries they held back around 20% of the data so as to protect people's identities.
15,000 documents were held back for "harm minimisation," the defence counsel said noting again that is the sort of matter the prosecution might have mentioned during their opening yesterday.
He concluded his statement by saying, "the misrepresentations of the US government in this case amount to clear evidence of bad faith."
James Lewis QC, who is representing the US government then rose to respond. He said many of the points raised by the defence were "no more than innuendo," questioning if Chelsea Manning's testimony could be trusted. He said much of what Manning says is "self-serving," and cannot be relied on, adding "she has been consistently been trying to help him [Assange]."
He also noted that during another conversation with Assange, Manning had said she had no more information, to which Assange replied, "Curious eyes never run dry" - which Lewis suggested was "evidence of solicitation."
At this point, the presiding judge, Vanessa Baraitser, paused the case and asked the defence team if Mr Assange was ok to continue. Solicitor Gareth Peirce spoke to the defendant and told the court, "Mr Assange is struggling, he is finding it difficult to concentrate and cannot speak to his legal team."
The judge then adjourned for the day.
The case continues