Assange Court Report Day 3: Afternoon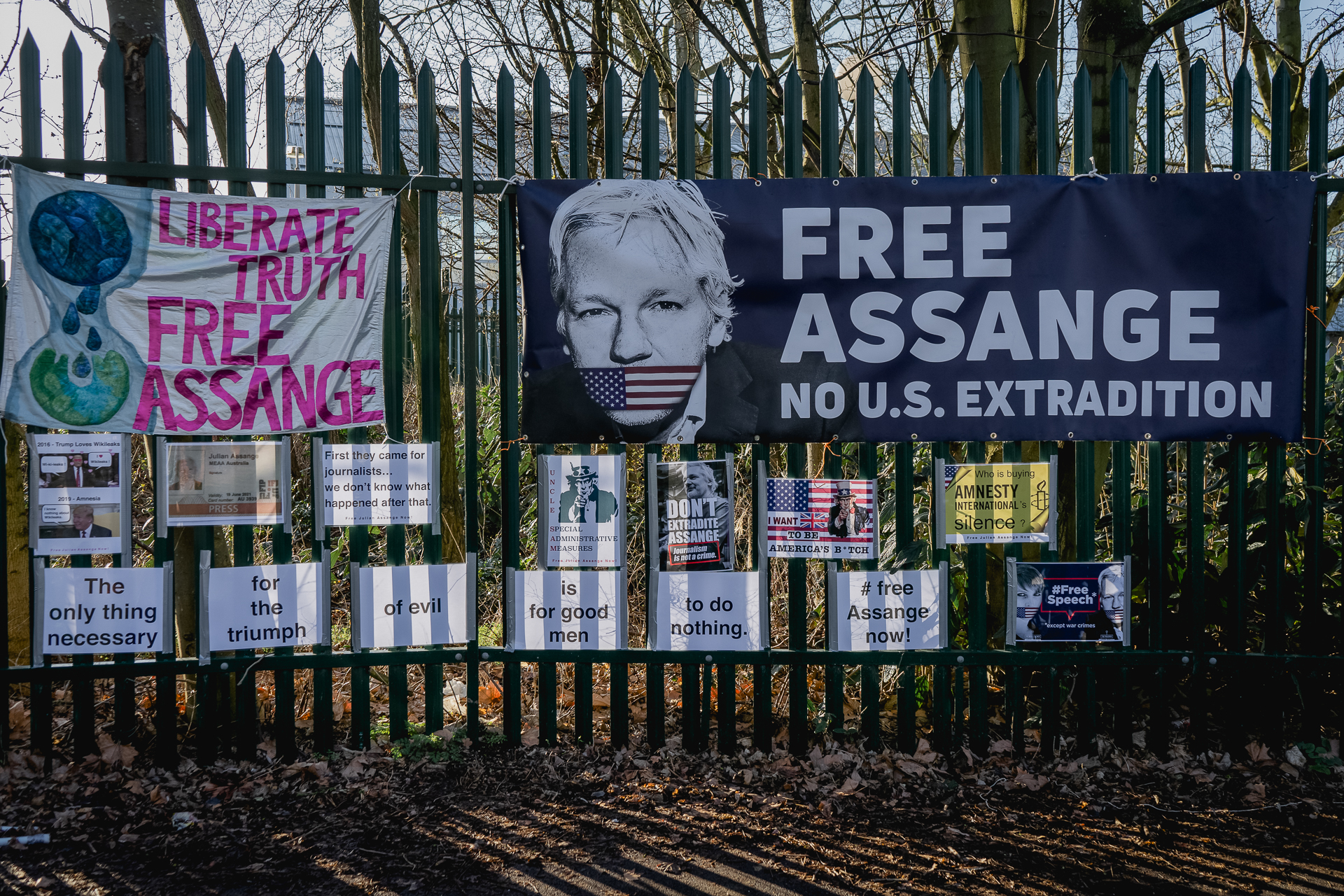 Julian Assange's access to his legal team is being curtailed, he told the court today.
After presiding judge Vanessa Baraitser asked the defence team if their client was able to continue, Assange himself stood up to speak in the enclosed, glass-fronted dock. He said that he could not speak to his legal team confidentially as he is flanked by guards and "I have very little contact with my lawyers."
He added, "There's been enough spying on my lawyers in this case already," and, "I am as much a participant in these proceedings as I am at Wimbledon."
The judge then told the defendant he was not allowed to speak in court and would have to communicate through his legal team. She then adjourned the case so this could be done.
When proceedings resumed, chief defence barrister Edward Fitzgerald QC asked the court to consider of it would be possible for Assange to leave the dock and sit with his legal team, saying that the accused was not even being allowed to pass notes to his team. He continued, "He is a gentle man with an intellectual inclination, he is no threat sitting with us..no threat to anyone."
With the prosecution counsel, James Lewis QC, saying he was neutral on the issue, Judge Baraitser said she would hear submissions from the defence tomorrow morning to decide the issue.
This is not the first time the level of security around Assange, an accepted non-violent offender, has raised concerns in court. On Tuesday, it heard that on Monday alone he had been strip-searched twice, handcuffed 11 times and placed in 5 different holding cells.
The case continues.