Assange Court Report September 18: Afternoon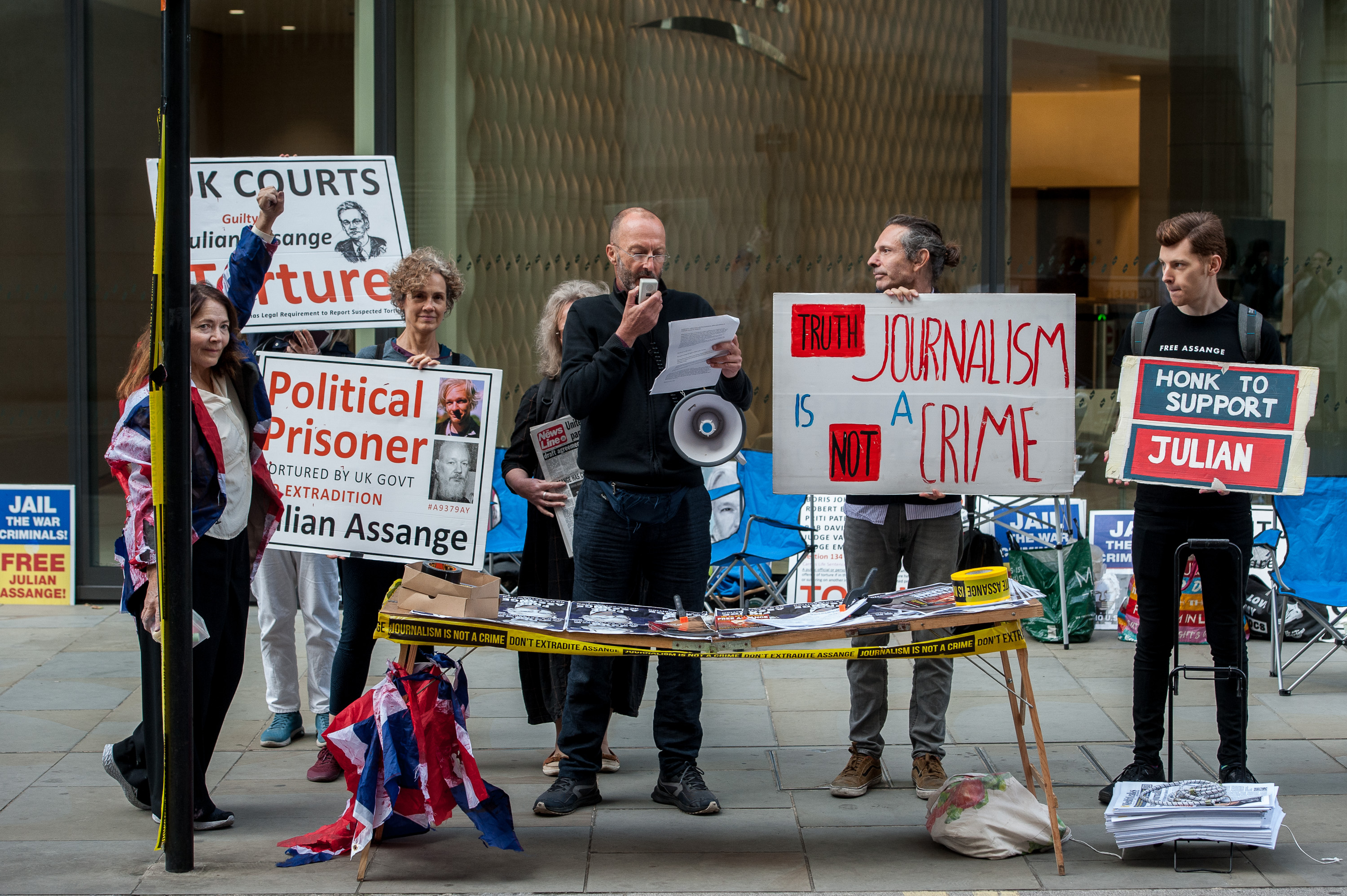 US Government confirms Assange pardon offer
A US Congressman offered Julian Assange a pardon if he was willing to name the source of documents WikiLeaks published during the 2016 US Presidential election, the Wikileaks founder's extradition hearing has been told.
In a written statement, solicitor Jennifer Robinson said she attended a meeting in August 2017 with Assange, then US Congressman Dana Rohrabacher, and conservative writer Charles Johnson at the Ecuadorian Embassy in London. During this meeting Assange was made an offer of a full Presidential pardon if he would publicly say that his source of documents from the US Democratic Party was not Russia.
Assange rejected the offer because Wikileaks has a policy of refusing to name their sources.
This was not new information, having been reported in the media and mentioned during pre-hearings in the case, however today marked the first time the pardon offer has been given in sworn evidence before a court.
Also new was the response from the US government lawyer, James Lewis QC, who told the court that the government agreed that the meeting mattered and that the offer was made, but "we do not accept the truth of it." In other words, the offer had been made but he did not accept that President Trump was aware of it or had authorised it. The prosecution had therefore declined to cross-examine Ms Robinson on the matter.
The trial continues.
Follow us on Twitter for live updates on the proceedings: @bridges4media