Assange Court Report September 8: Morning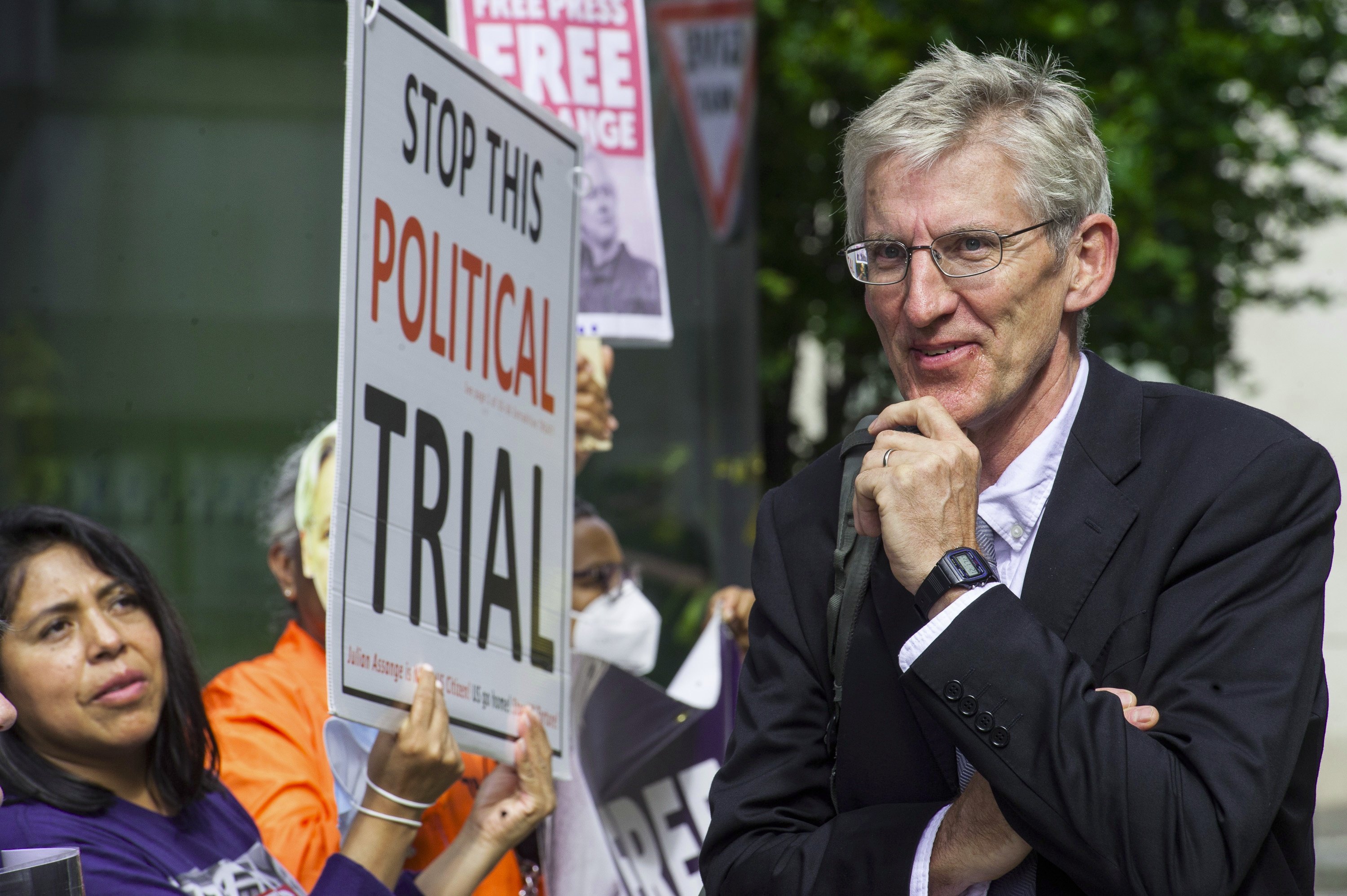 A secret US government assassination programme was halted thanks to information provided by WikiLeaks, a court heard today. The testimony came during the second day of the extradition hearing of Wikileaks founder Julian Assange at London's Central Criminal Court, the Old Bailey.
In his evidence, lawyer Clive Stafford Smith OBE said that as well as getting the Pakistani courts to stop the drone assassination programme, which he testified included targeting US citizens and journalists, information from WikiLeaks also allowed him to produce evidence to the US courts to allow innocent people to be released from detention in the US military facility in Guantanamo Bay in Cuba.
The US lawyer also gave evidence about information revealed by WikiLeaks about what he described as torture carried out by US forces in Iraq, including "enhanced interrogation techniques," which included razor blades being held to prisoner's genitals and a technique which involved hanging detainees by the arms so their shoulders slowly dislocated. "It was like something out of the Spanish Inquisition," he said.
Responding for the US government, James Lewis QC suggested to Stafford Smith he had no experience in the classification of national security documents and the witness replied, "When I first went to see a British Man in Guantanamo, Moazzam Begg, he gave me 30 pages on why he was tortured and all of this was classified on the basis that revealing torture was a threat to national security."
At this point Mr Assange tried to intervene from the glass-fronted dock at the rear of the court, leading to a short adjournment and the judge warning Assange if he repeated this conduct he might be removed from court and tried in his absence.
In a series of heated exchanges the prosecution QC suggested to Stafford Smith that Mr Assange was not being prosecuted for publishing documents, but for putting the lives of US government informers in Iraq in Afghanistan at risk by releasing their names. The witness said, "that's not how US trials work, the government could change the narrative with their first witness." He also noted that the US government indictment charged Assange with "wilfully communicating US government cables," which, he said, could easily refer to publishing them. The prosecution QC told the court this was "simply misleading."
Court then adjourned until 2 pm.