Assange Court Report September 9: Morning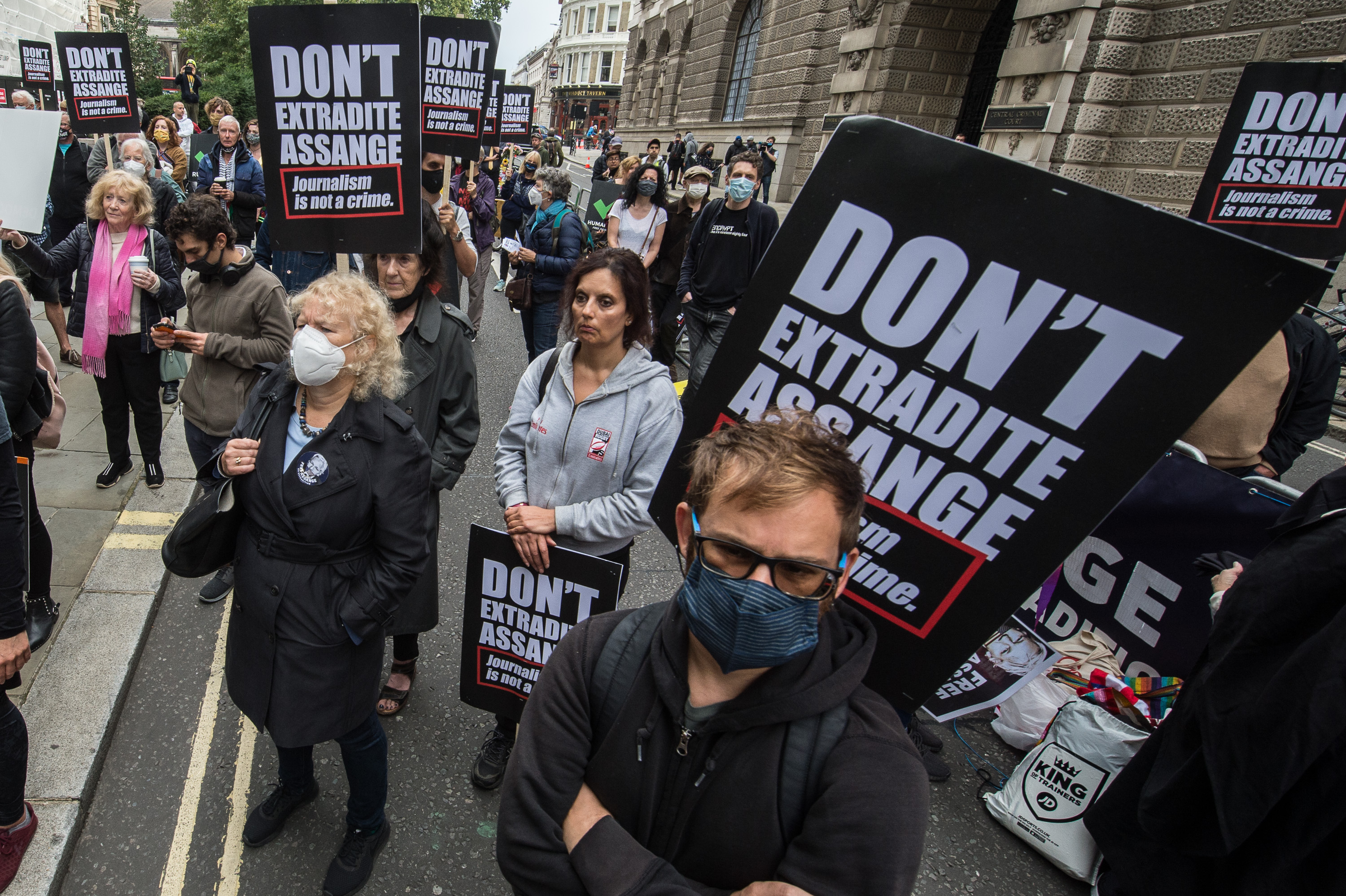 15,000 Iraqi civilian casualties exposed by WikiLeaks.
Iraq War logs released by Wikileaks revealed 15,000 previously unknown civilian deaths, a court has heard.
The evidence, from Professor Paul Rogers of Bradford University, came on the third day in the court hearing that will decide if WikiLeaks founder Julian Assange will be extradited to the United States on charges of espionage and computer hacking.
Giving evidence for the defence Rogers said that the Iraq and Afghan war information not only revealed far higher civilian casualties than had previously been known but also, the witness said, "they exposed the fiction of success, the wars had gone wrong from the start," adding that even today Wikileaks was an archive which is still widely used by scholars trying to understand both conflicts.
Asked why he thought Assange was being prosecuted by the US government the professor said that "the Trump administration sees Wikileaks as a threat," and that "this is an administration that sees everything from a political standpoint," Rogers said. He also reminded the court that President Trump had even suggested the death penalty for Assange if he was found guilty.
Cross-examining for the US government, James Lewis QC challenged Rogers' claim that the prosecution of Assange was political, suggesting that US law did not allow District Attorneys to make decisions like this on anything other than a legal basis. The witness responded by saying that the political question was why this prosecution is happening now and not 8 years ago when the original acts occurred, stating "there was a political decision to reopen the investigation," and adding, "it's a question of timing." Challenged again by the prosecution QC, Rogers continued, "My view is that there was a strong political motive for this prosecution at this particular time. You can only understand this if you look at the history of the war over the last 20 years."
Lewis then asked the witness why Trump would choose to prosecute someone who said during the election campaign he "loved Wikileaks," the professor responded that a big trial of someone seen as a "public enemy," might be an advantage to the administration.
Court then adjourned for lunch
The trial continues.
Follow us on Twitter for live updates on the proceedings: @bridges4media