Assange Court Report: August 11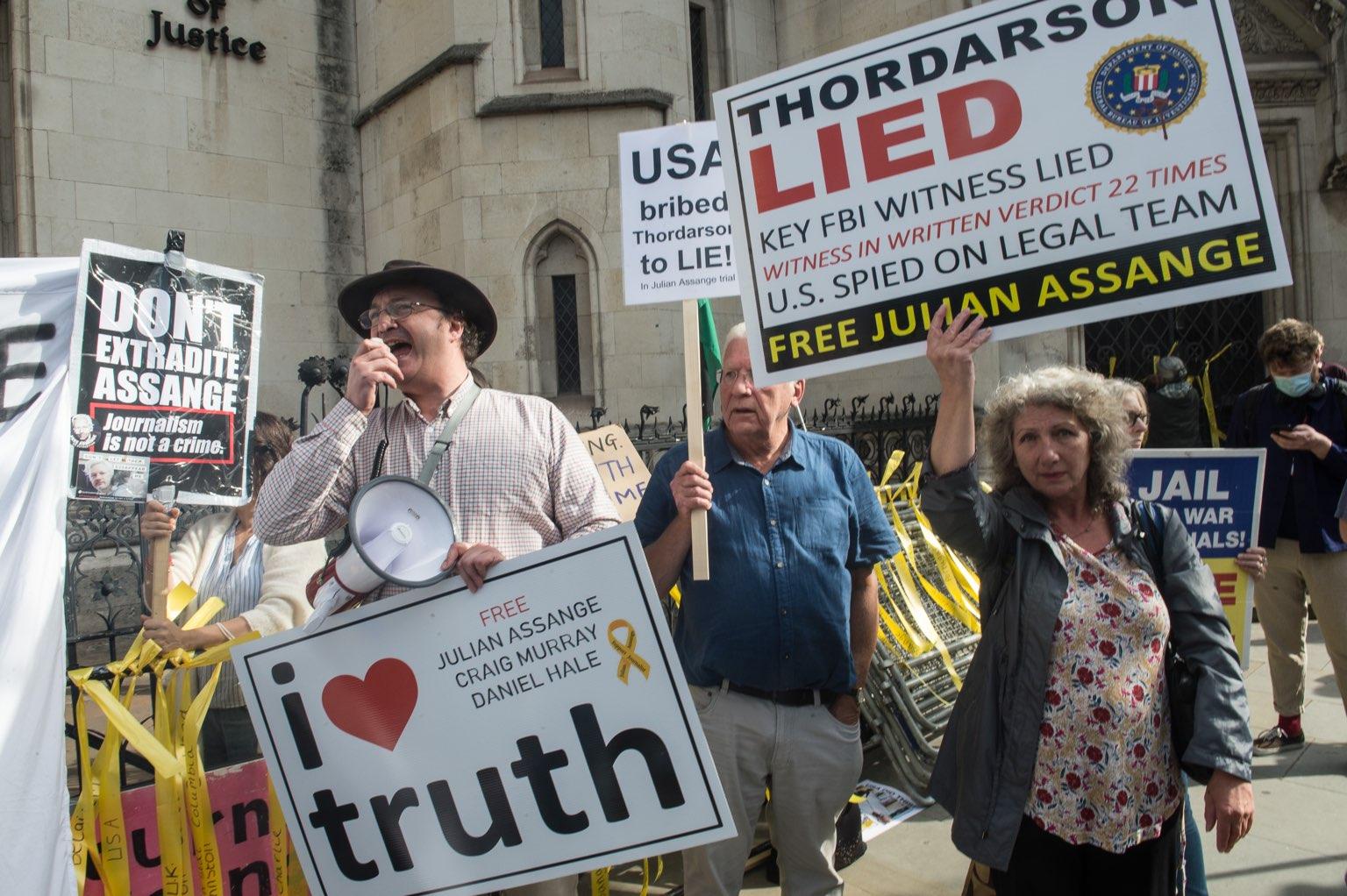 US Government will be allowed to challenge Assange medical evidence
London's High Court has reversed a decision not to allow the US government to appeal the psychiatric evidence in the Julian Assange extradition case.
In January, after five weeks of evidence, District Judge Vanessa Baraitser ruled that to extradite Assange to the USA on espionage charges would be "oppressive," due to the Wikileaks founder's mental health. Judge Baraitser found there was an unacceptably high risk Assange would commit suicide if imprisoned under the draconian conditions he would experience in a US Supermax prison.
The US Gvernment appealed the January decision to the High Court, which initially decided to hear the case, but not allow Baraitser' ruling on Assange's mental health to be challenged. At today's hearing, the US successfully reversed that decision.
Counsel for the US, Clare Dobbin QC, argued that Professor Michael Kopelman, the psychiatrist who gave evidence for the defence, had not included important details in his initial report to the court. He had not mentioned Assange was in a long term relationship and had fathered two children while in the Ecuadorian embassy, despite being aware of this. Dobbin said this non-disclosure of Assange's family status shows Kopelman was "willing to mislead" and had "ignored his duty to the court" as an expert witness.
Kopelman, an emeritus professor of psychiatry at King's College London had, Dobbin said, "subjugated his duty to the court to the interests of Assange's family" and demanded that the US side should be able to raise this point on appeal.
Responding for the defence Edward Fitzgerald QC argued that the original judge had asked the right questions at the time. In her ruling, she had decided that Kopelman could be criticised for not mentioning Assange's relationship but, nevertheless, his report was still impartial and unbiased
Mr Fitzgerald added that at that time there were serious threats to Assange, including a security company which had discussed kidnapping or posioning him. There were fears his partner and children might have been put in danger if their identities were revealed.
He also noted that Assange himself had revealed the relationship to the psychiatrist from the prosecution when interviewed.
In his ruling this afternoon, presiding judge Lord Justice Holroyde, said he believed it was arguable that the court had attached too much weight to the evidence of Prof Michael Kopelman.
He said he would allow the US to raise the issue in the full hearing, which is expected to be heard on 27 and 28 October.
Mr Assange remains in custody at London's Belmarsh prison. The case continues
Follow us on Twitter for live updates on the proceedings: @bridges4media