Assange Court Report: October 27: Morning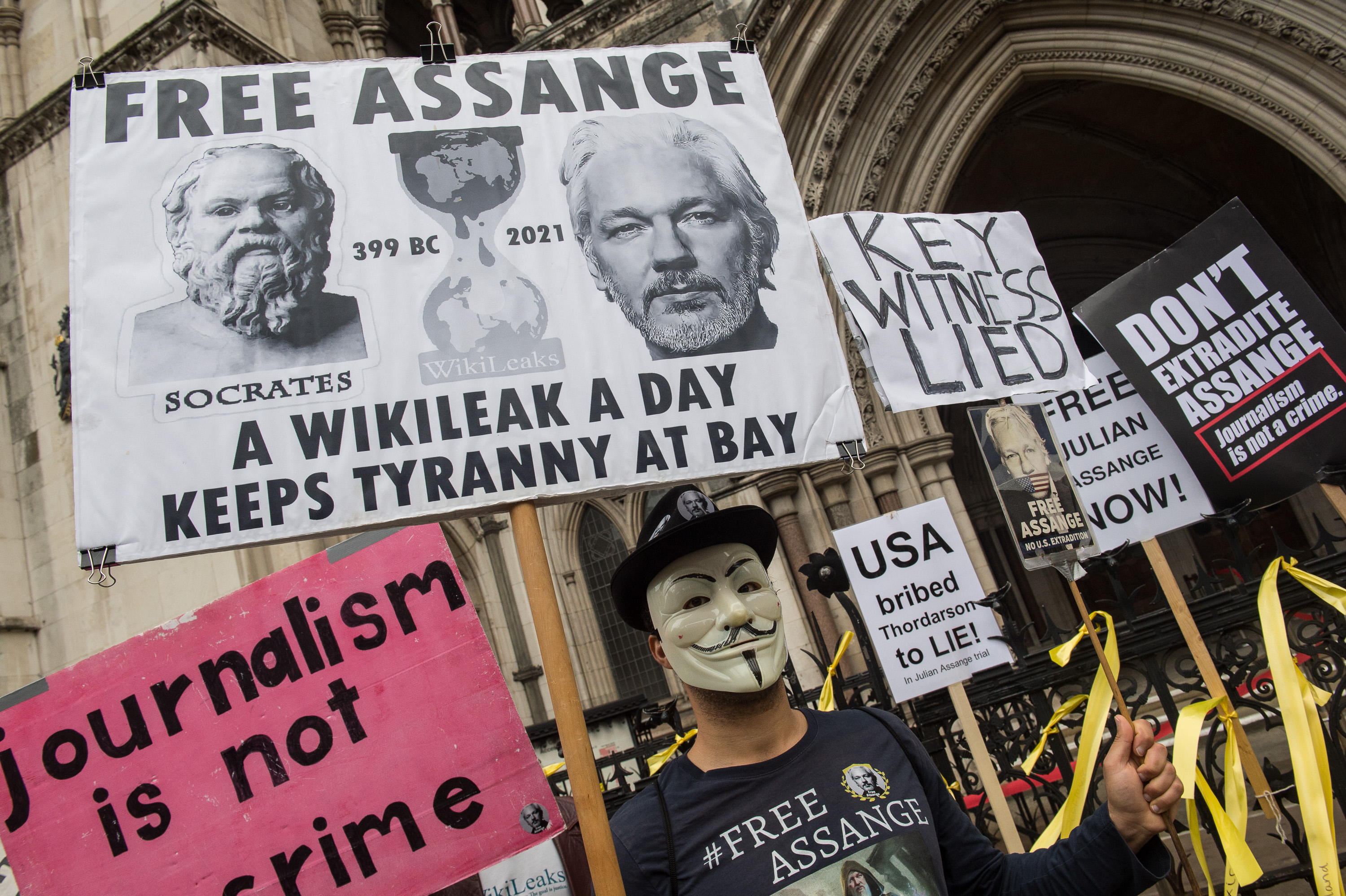 US presents assurances on Assange detention, as appeal hearing opens
If convicted by the United States of espionage Julian Assange would be repatriated to Australia to serve any sentence, the High Court has been told.
The statement came during the first day of a two-day hearing that will decide whether to quash or uphold, a lower court decision in January this year that to extradite the Wikileaks founder would, given US prison conditions, lead to a severe risk Assange would take his own life.
James Lewis QC, who is representing the US Government in the case told the presiding judges, including the Lord Chief Justice, that "diplomatic assurances," given by the US about confinement on Assange were binding, adding "Your lordships will know that a very strong part of extradition law is that assurances are given and that they are trusted."
The QC continued: "He'll have a cellmate, you can't call it solitary confinement if he has a cellmate." and noted that the accused could apply for a "speedy trial," in the US if he is extradited which means his case would be heard within 70 days.
However, Lewis did admit that it is still possible Assange could face "Special Administrative Measures," saying "We cannot give him a blank check to do whatever he likes." Special Administrative Measures ("SAMS") include a number of restrictions. The person concerned is not allowed to communicate with other prisoners or staff and their ability to stay in touch with family and friends is severely limited. As one witness told the District Court in September 2020, "Most Special Administration Measures inmates spend all day, almost every day, completely alone…They live in abysmal conditions, with no end in sight"
The QC also told the court he disagreed with the defence on the length of sentence Assange might face telling the court the usual punishment was "A small number of years." He also told the court that the US prison system has a lower rate of suicide per inmate than the prison estate of England and Wales.
Mr Assange himself had asked to be excused from attending the hearing by video link from Belmarsh prison, where he has been held since 2019, as he was "taking some new medication." he did however appear on the screen for around an hour observing proceedings before leaving with a guard.
The hearing is set for two days, with a written decision expected to follow.
Follow us on Twitter for live updates on the proceedings: @bridges4media