Assange Court Report September 29: Afternoon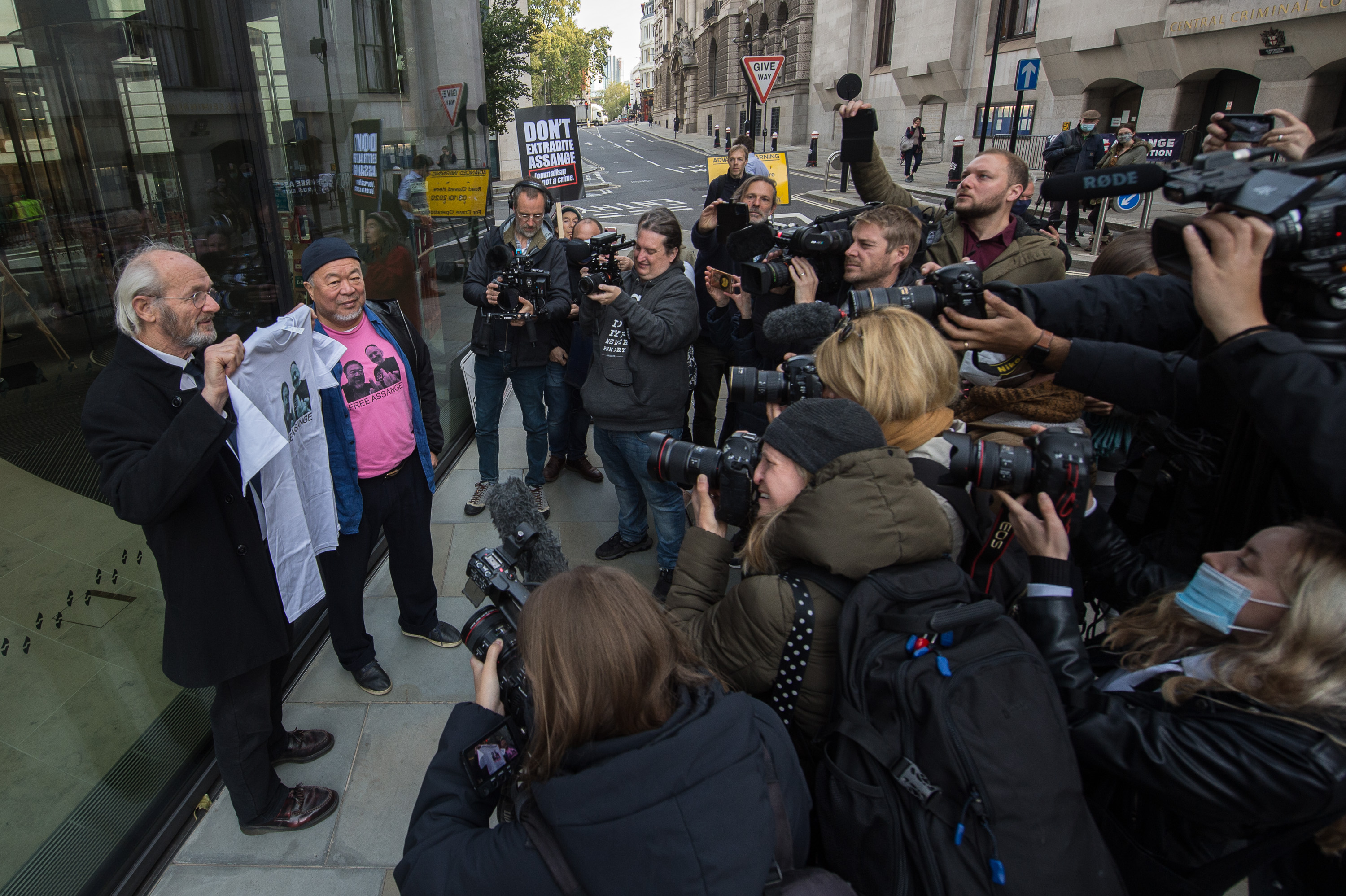 "They live in abysmal conditions, with no end in sight"
"Most Special Administration Measures inmates spend all day, almost every day, completely alone," the Old Bailey extradition trial of Julian Assange has been told.
The testimony came from Lindsay Lewis, a US attorney who represents UK Islamic preacher Abu Hamza, convicted of terrorism charges, who is imprisoned in a Colorado "Supermax" prison. She told the court her client has been under these "Special Administrative Measures" (SAMs) for 8 years.
The witness said that during Hamza's extradition trial from the UK, representations were given by the US Government in court in the UK that Hamza would not be detained in the Colorado ADX Supermax prison, yet he has been imprisoned there ever since his conviction 5 years ago. She added that Hamza has suffered serious psychological consequences from enforced isolation, but was limited in what she could say about his situation and could only comment on documents that had been made public because even lawyers are restricted in what they can say under the SAMs rules.
Lewis said that Assange would "almost certainly" be placed on SAMs if extradited to the United States, "due to the national security nature of the case and the claim of harm done," adding that "most SAM inmates spend all day, almost every day, completely alone and for years at a time."
She said that under these measures phone calls were limited to one a month, and could only be made to approved relatives; in-person family visits were almost impossible and communal prayer is also not permitted.
The attorney told the court that 82% of inmates on SAMs are on them for more than a year, 18% for more than a decade, and it was a "long, drawn-out process to appeal. I don't know any inmate that has succeeded." One prisoner she knew of had been on SAMS for 20 years and she did not know of any post-conviction case where a court has ruled against an inmate being held on SAMs
"They live in abysmal conditions, with no end in sight," Lewis said.
Cross-examining for the US government, barrister Clare Dobbin argued that there was no commitment Hamza would be not put in a Supermax prison, only that his state of health would be considered before a decision was made (Hamza had diabetes and lost both forearms in an explosion).
Lewis replied, "They misled the courts, I can't see any other interpretation," saying if there was a medical assessment it must have taken the form of a "rubber stamp."
She said that the prison could not deal with double amputees stating, "The only conclusion that can be taken from this is that the US did a 180 and completely backed out of their undertakings."
Dobbin then suggested that Lewis' opinion was only based on what Hamza had told her. The witness said that she had interviewed members of staff from the ADX and other sources. "Much of it has been independently verified," she added. When Dobbin suggested that Hamza was only complaining about small things, Lewis replied that he is complaining about dental care and that Dobbin was "trivialising things," adding, "He has to open cans with his teeth," as he was not allowed any openers in his cell.
The US government barrister then raised the issue of the Cunningham decision, a case brought by an ADX prisoner prosecution which led to a legal judgment that led to improvements being made in mental health treatment in the institution. After being told that over 100 people had been transferred out of ADX for mental health reasons, Lewis replied, "I'm interested in the people still in there," and noted that care in ADX can't be that good if the only way to deal with inmates with mental health issues "was to ship them out somewhere else."
Asked if her client had violated SAMs, Lewis replied that, in a letter to his son, Hamza wrote "tell [my grandson] I love him." His SAMs was then renewed for another year for "unauthorised communication with a 3rd party, a 1-year-old child."
The trial continues.
Follow us on Twitter for live updates on the proceedings: @bridges4media