Assange Court Report: January 6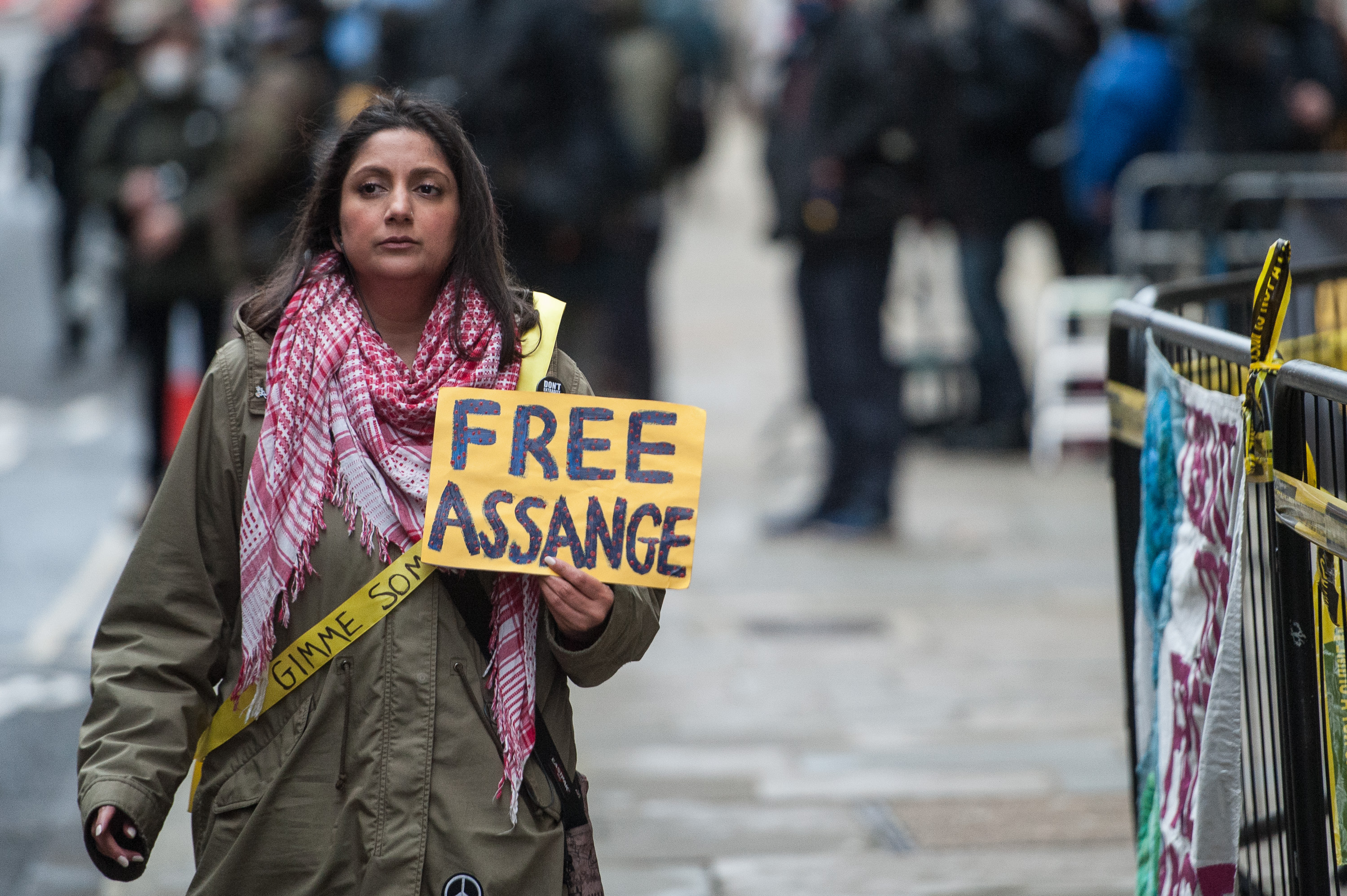 Judge denies Assange bail
Despite Monday's judgment dismissing the US government's request for extradition, Julian Assange will remain in prison, a court has ruled.
District Judge Vannesa Baraitser, who made Monday's ruling, today refused to release the Wikileaks founder on bail ahead of a possible American appeal, despite arguments made by the defence that he would have no reason to abscond from the country and would agree to wear a tracing tag and conditions described as "virtual house arrest."
During the hearing in an almost empty, socially distanced Westminster Magistrates Court, counsel for the US government, Clair Dobbin, objected to bail on the basis that the US government side was preparing to appeal the decision, although, notably, did not say they definitely would. Under UK extradition regulations the losing side in a case has 15 days from the original judgment to file appeal papers at London's High Court.
Dobbin submitted to the court that Assange had, in 2012 while on bail over a Swedish charge, gone to the Ecuadorian embassy in London to avoid being extradited there, saying "he went to extraordinary lengths." She said any US appeal "would be rendered academic" if Assange was not remanded in custody and that his assistance to NSA whistleblower Edward Snowden getting to Moscow to seek asylum showed Assange had the resources and support network to fly, for example, to Mexico, whose president had already publically offered him political asylum.
Responding for the defence, Edward Fitzgerald QC noted that Assange had already spent 15 months in prison due to the American extradition request and told Judge Bariatser "your judgement [on Monday] had changed everything. He also noted that an appeal was not certain, quoting an interview with US prosecutor Zachary Terwilliger, who had been supervising the case, who had said: "It will be very interesting to see what happens with this case, there will be some decisions to be made, some of this does come down to resources and where you focus your energies." The QC also noted that the incoming Biden administration may well take a different attitude to the current Trump one.
Fitzgerald also submitted that the judgment not to allow extradition gave Assange a huge motive to stay in the UK, saying the Mexican president's remarks had been misquoted and asking, "How on Earth is he [Assange] going to get to Mexico?"
He concluded by saying that Assange knew "he is safest and best in this country with the protection of the rule of law and the cloak of this court's judgment."
Dismissing the application Baraitser said, "This case is not yet won" as Assange had broken bail conditions in the past and retained resources and a support network that could facilitate the WikiLeaks founder's flight. Mr Assange was then taken from the dock to the cells under the court for transport back to a cell in Belmarsh prison.
The US government now has 13 days to formally submit its appeal to the High Court.
Follow us on Twitter for live updates on the proceedings: @bridges4media