Assange Court Report September 17: Morning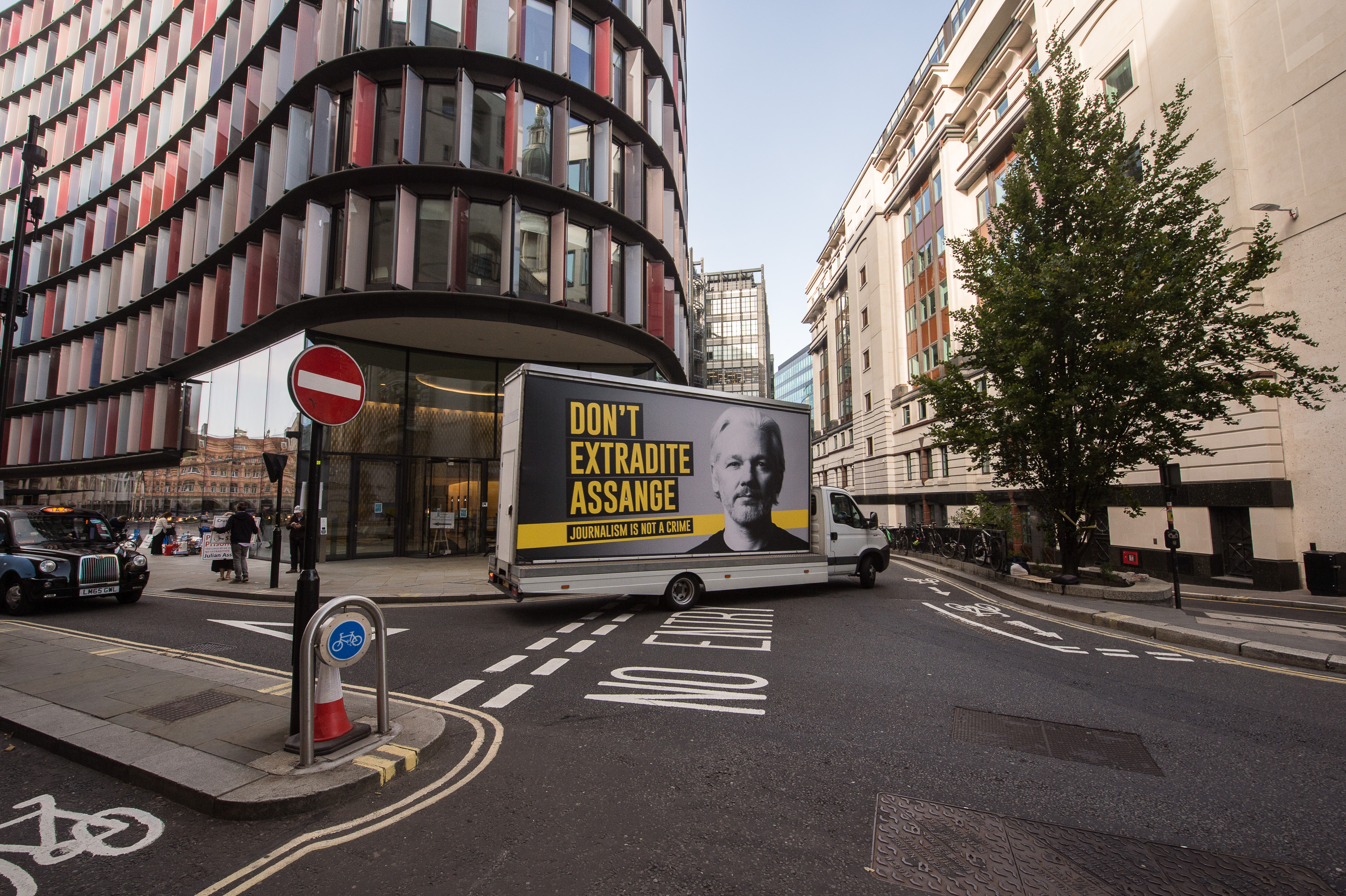 Assange was "insistent" about document redaction
Julian Assange took a diligent and serious attitude to redacting names of people who could possibly come to harm over the release of the Iraq war logs, a court was told.
The testimony came from Professor John Sloboda, the founder of the Iraq Body Count project which had used open-source information from the beginning of the invasion of Iraq by the US and its allies to calculate and publish estimates of how many civilians were being killed in the conflict. He told the court that in 2010 he collaborated with Wikileaks over the release of the Iraq war logs, over 400,000 day by day US military reports which, he said, had revealed over 15,000 deaths of non-combatants that he had previously been unaware of.
He said that the importance of monitoring civilian deaths is that "it gives dignity for those who are killed and gives information that may reveal patterns and trends," adding that the release of the documents led to a huge increase in worldwide awareness of the scale of civilian casualties during the invasion and subsequent occupation.
Sloboda testified that as there were over 400,000 documents in the database of information and it would take "an army of people," to manually check them, computer software was designed to automate the process. He said that the software would check the documents to check for non-English words and remove them, therefore ensuring no Iraqi names would be released to the public.
The witness said many of WikiLeaks' media partners were frustrated at the process, as it delayed their ability to publish stories, but Assange was insistent about it.
Cross-examining for the prosecution, barrister Joel Smith suggested that Sloboda had no experience in the handling of classified material, and asked how many people had direct access to the raw Iraqi war log data. Sloboda replied he simply didn't know, nor was he aware of what vetting procedures WikiLeaks used before giving people access to the material.
The prosecution then suggested that despite the software names were released of Iraqi people who had given information or assistance to US military forces in Iraq, and asked Sloboda if it was not correct that "Mr Assange took a cavalier attitude to the publication of these names."
Sloboda replied "No."
Court then adjourned for the morning.
The trial continues.
Follow us on Twitter for live updates on the proceedings: @bridges4media