Assange Court Report September 18: Morning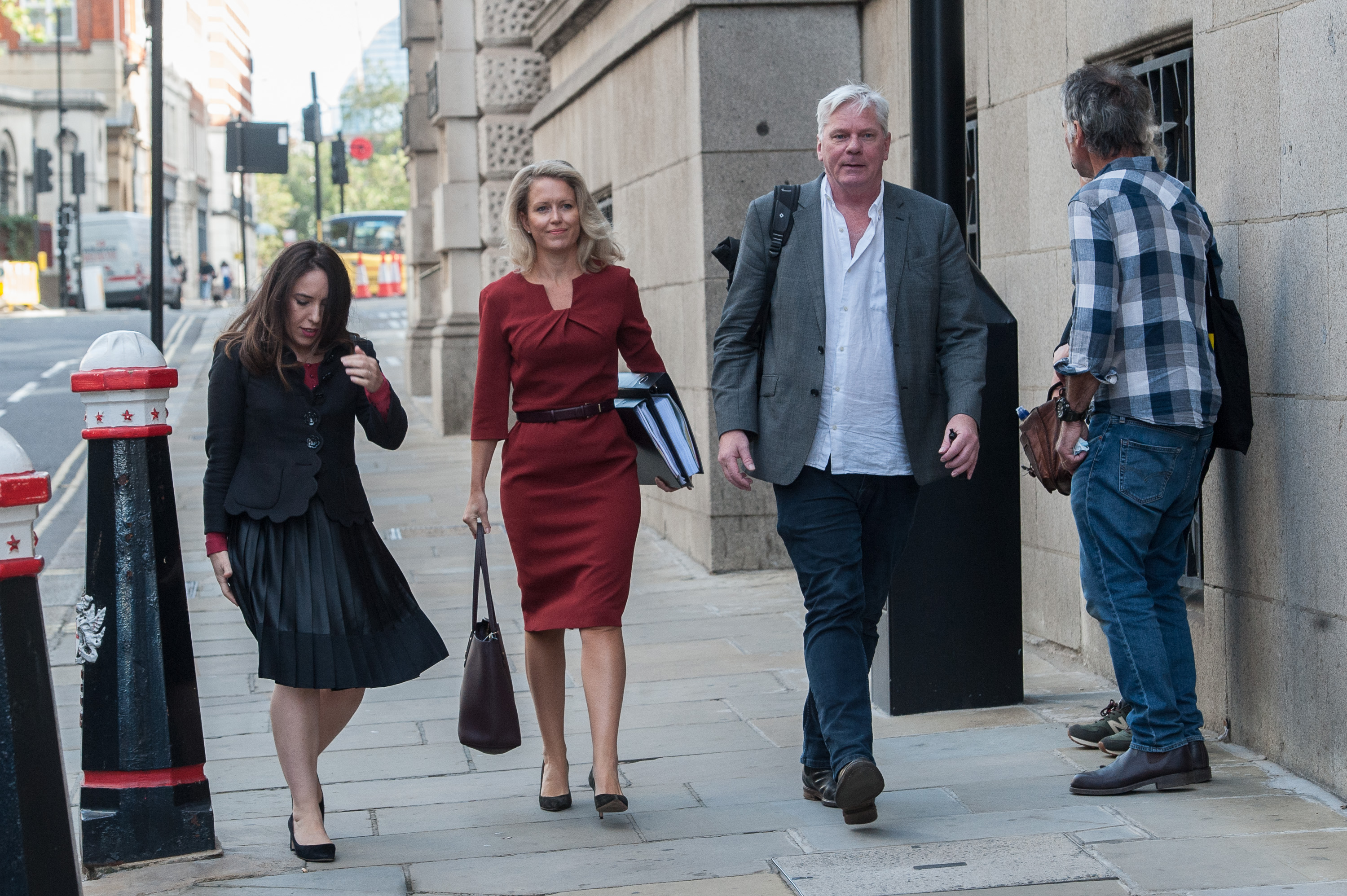 Journalists routinely rely on confidential sources, court hears
On the 8th day of Julian Assange's extradition hearing at London's Old Bailey, the court heard from prominent New Zealand investigative journalist Nicky Hager.
Hager told the court that journalists covering issues like the Iraq and Afghan wars had to use confidential sources, saying "we need classified information to inform the public."
He continued, "There are some subjects which are so secret in their content that we cannot work on them to an adequate standard for the public unless we have confidential sources," adding, "There is simply no realistic and effective alternative in order to hold people to account and aid democratic decision-making."
Hager said that the WikiLeaks information allowed him to write about the "multi-layered nature" of the Afghan war, and said the war logs leaked by Wikileaks were "the most important material I have ever used in my life."
Asked by defence counsel Edward Fitzgerald QC of his experience of working with Assange he replied, "Thoughtful, humorous and energetic, very different from the portrait painted in the media of this difficult man. He has dedicated himself to changing the world. In an era where secrecy was increasing, the digital era could be harnessed for good."
Hager also testified that when he worked with Wikileaks he was "amazed" to see the level of care they were taking to redact information that might harm people, describing seeing "people working in silence for hours and hours" checking and redacting documents.
Cross-examining on behalf of the US Government, James Lewis QC told the witness, "Mr Assange has not been charged with publishing any of the documents you relied on for your work." Lewis then asked the journalist, "Have you ever paid a government official to hack a computer?" to which Hager replied, "No, but you're getting close to the point where I might say yes."
Hager told the court that "journalists do not just sit passively and wait for information. We talk to our sources, we seek out sources. These are not just anonymous people, we have to protect them." The way that information has an effect on the world through news media & public debate does not come in a neat segmented way as it might in the courtroom. So the war diaries, embassy cables, Guantanamo material, and Apache video affected the world as a whole, not as divisible parts.
He compared the impact of Wikileaks' Collateral Murder video to that of the video of the death of George Floyd saying it "electrified the world," and led to significant changes in US policy in both Iraq and Afghanistan.
The court then heard a written statement from Khaled El-Masri, a German citizen, who says he was arrested in Macedonia in 2003, tortured and then flown to a secret US military prison in Afghanistan and held there without trial. There, he said, he was routinely interrogated, beaten, strip-searched, sodomised, and subjected to other cruel forms of inhumane and degrading treatment for four months - accusations that the European Court of Human Rights ruled were true in 2012. The defence say that US diplomatic cables show that the US government put pressure on the German government not to prosecute the CIA agents involved.
Mr El-Masri was due to give evidence by video link, but, after a legal argument, presiding judge Vanessa Baraitser decided that it would be sufficent for his statement to be read to the court and he need not appear.
At this point Mr Assange spoke from the glass-fronted dock at the back of the court saying to the judge, "Madam I will not accept you censoring a torture victim's statement to this court," to which the judge replied, "You are well represented."
The trial continues.
Follow us on Twitter for live updates on the proceedings: @bridges4media