Assange Court Report September 21: Afternoon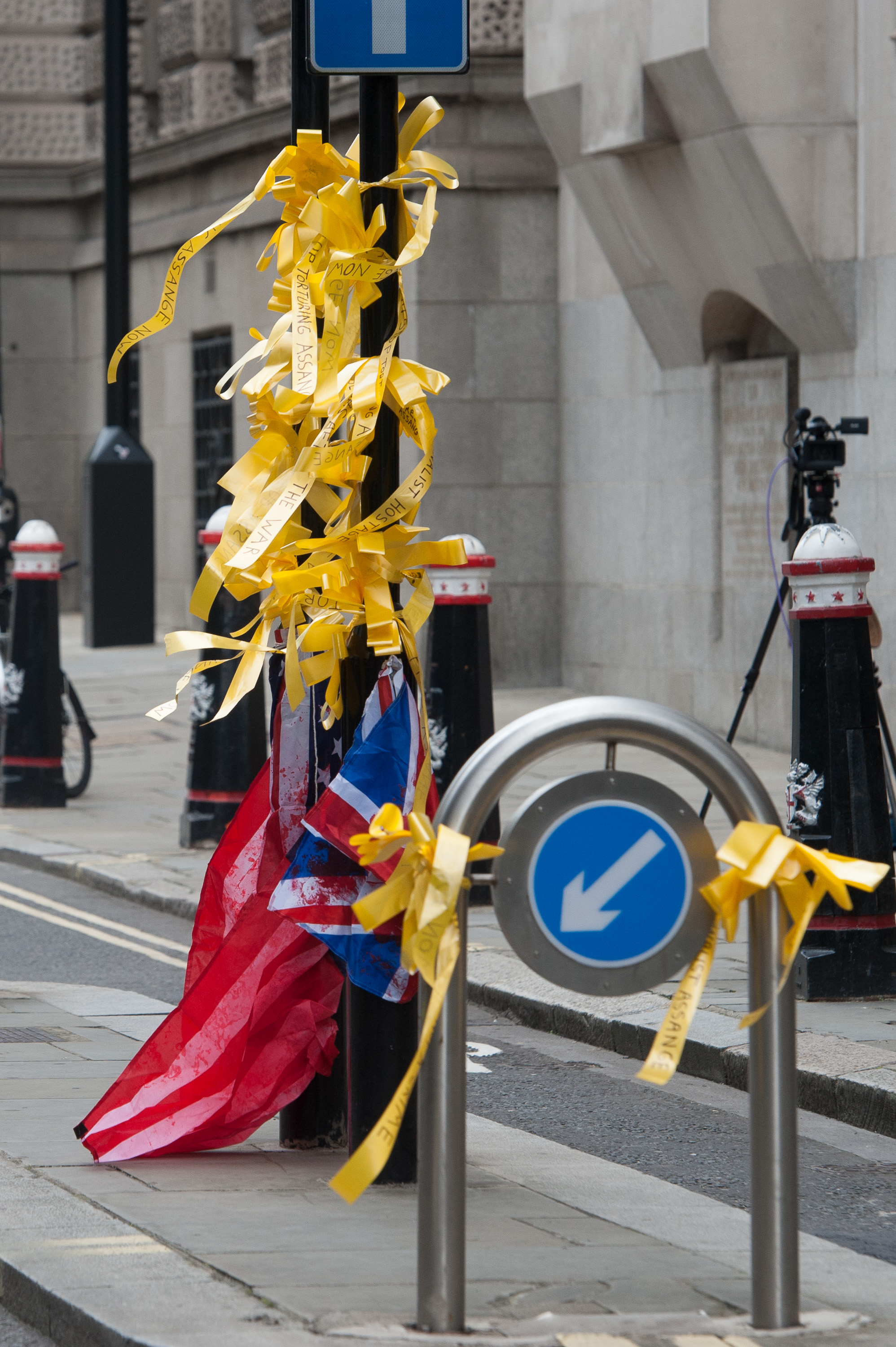 Assange Evicted "On the orders of the President," Court Told
A prominent US supporter of President Trump said he had worked to evict Julian Assange from the Ecuadorian embassy, stated he wanted him executed and threatened a female commentator for informing the WikiLeaks founder about it, a court has heard.
The testimony came in a sworn statement, from US commentator Cassandra Fairbanks, on day nine of evidence at a hearing in London which will determine if Assange will be extradited to the United States from the UK on charges of espionage and computer hacking.
In the statement, which was read out in court, Fairbanks, who described herself as a "working journalist," and a supporter of Donald Trump, said she was a member of a "direct message group," with various other journalists, the former United States ambassador to Germany Richard Grenell, and a man called Arthur Schwartz. Schwartz, she said, was a wealthy Republican donor and an advisor to the President's son, Donald Trump Jr.
Fairbanks said that in October 2013, being sympathetic to Assange's "plight," she posted a video of an interview with his mother on the group, and ten minutes later received a telephone call from Schwartz, whom she described as "extremely angry."
The aide, she said, told her to "stop advocating for Assange receiving a pardon," because a pardon "isn't going to f*cking happen." He also said "they wouldn't be so forgiving now, and "brought up" her nine-year-old son, which she perceived as "an intimidation tactic."
In the statement, she said that during further communications Schwartz "knew very specific things about the case," and told her that the government was going to arrange to have Assange kidnapped from the Ecuadorian Embassy. When she replied, "that would be an act of war," he had replied "not if they let us," a prediction that later came true.
Fairbanks also stated that she had visited Assange in London to tell him about this, and they had both taken precautions to avoid being overheard, such as playing a radio at high volume and speaking very quietly and close together and exchanging notes. Despite these precautions, she said, she was later told by Schwartz that he knew that she had warned Assange and therefore he could no longer "trust her with information." She said this showed there must have been US government surveillance on the Embassy.
After the Wikileaks founder was arrested, the witness stated that she received text messages from Schwartz that said that Assange "deserved to die," and that "everyone involved with WikiLeaks should be executed."
Later, when she wrote a tweet questioning why the German ambassador to Washington was involved in the issue, he contacted her boss and "attempted to get me fired."
In a later telephone call from Schwartz, which she recorded, she said the Republican donor was "ranting and raving," and told her that Richard Grenell had helped to arrange for Assange to be removed from the Embassy "on direct orders from the President," which she took to mean President Trump.
Despite being given the opportunity by the trial judge, Vanessa Baraitser, to have the witness testify by video link so they could cross-examine and challenge her statements, barristers for the US government declined the opportunity.
The trial continues.
Follow us on Twitter for live updates on the proceedings: @bridges4media