Assange Court Report September 22: Afternoon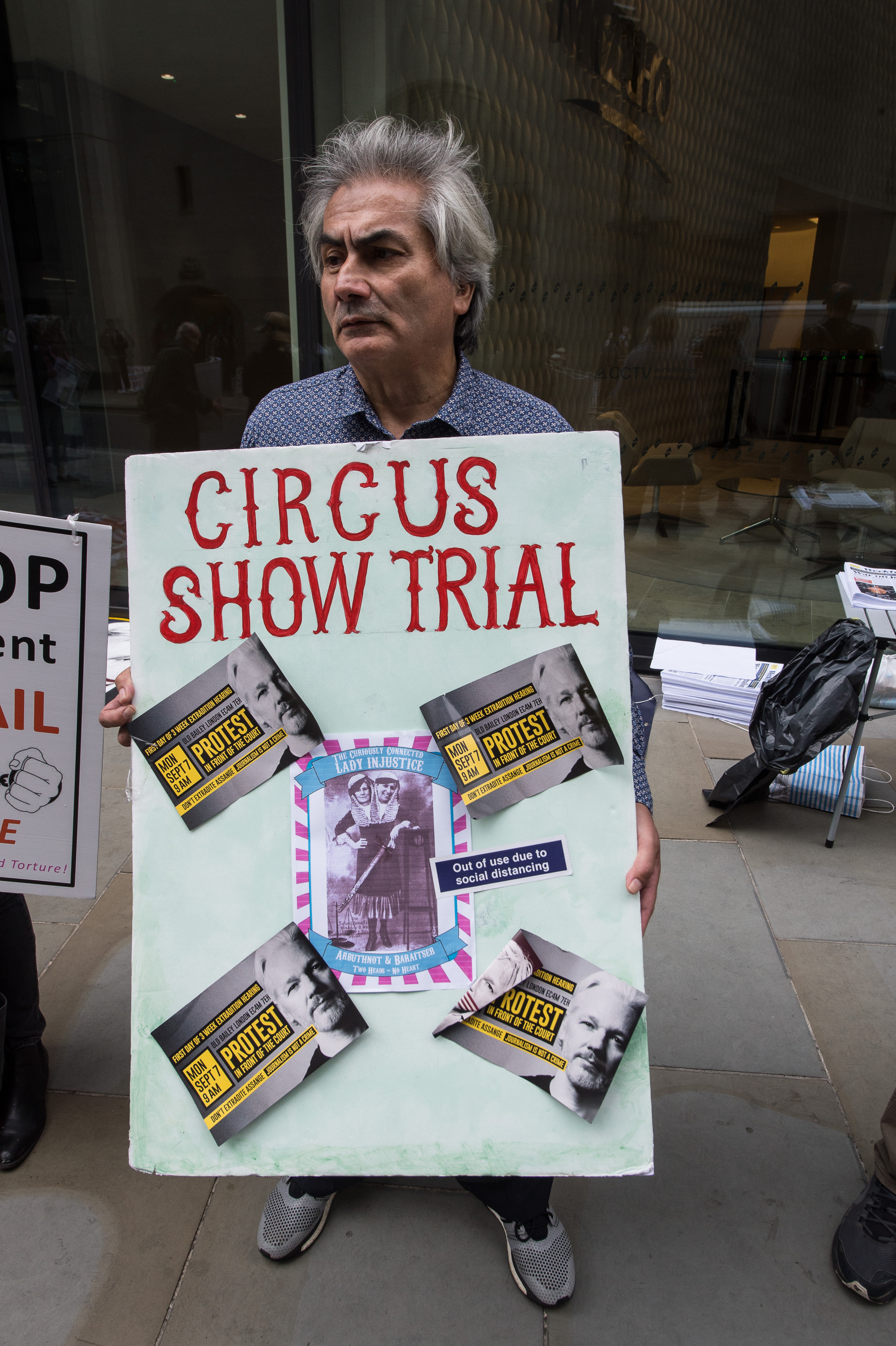 US detention would be "very damaging" to Assange, mental health expert says.
The tenth day of evidence at the hearing in London that will determine if WikiLeaks founder Julian Assange should be extradited to face espionage charges in America heard further evidence from Professor Michael Kopelman, head of Neuropsychiatry at King's College London, who has written two reports on Assange's state of mental health for the court.
Cross-examining the witness on behalf of the US government, barrister James Lewis QC suggested to Kopelman that much of his evidence was merely based on what Assange had told him, which he characterised as "self-reporting." The professor replied, "That's the nature of psychiatry; it relies on self-reporting…there's no scan we can use."
The prosecution counsel also proposed that the court had seen Mr Assange for two weeks and he was clearly was having no issues in following proceedings.
He quoted some of Assange's interventions from the glass-fronted dock at the back of the court claiming they showed a "very close and accurate response to the proceedings."
In a sharp exchange, Lewis suggested to Kopelman that a test he cited in support of his conclusion that Assange was not "malingering" (a term for someone who fakes illness for advantage) the "TOMM" test, did not in fact test for what Kopelman claimed. Kopelman replied "I'm an expert on cognitive testing and neuropsychology," and noted that the full name of the test was the "Test of Memory Malingering."
Lewis said, "Any mental health issues Mr Assange may have did not stop him stealing secrets from the top level of the US government." Kopelman replied he was in no position to comment on that.
The witness was then shown various reports from medical staff at Belmarsh prison, where Assange is currently detained, giving a positive view of his mental health. The professor responded by saying that it had taken Assange time to get to trust a new psychologist at Belmarsh prison, "so he did conceal things from her." He added that when it came to prison nursing staff Assange said different things to different members of staff, stating "It depended on whom he trusted."
He also told the court that Mr Assange often hid his true condition from prison staff as he feared being put on constant watch or in isolation from fellow inmates.
Kopelman concluded his evidence by telling the court that his understanding is that if Assange were extradited to a US prison he would be placed on "Special Administrative Measures," a harsh regime where prisoners are shackled and kept in solitary confinement, saying that if Assange were held under those conditions it would be very dangerous given his current mental state.
The trial continues.
Follow us on Twitter for live updates on the proceedings: @bridges4media