Parliamentarians demand 'proper public access' to Assange hearings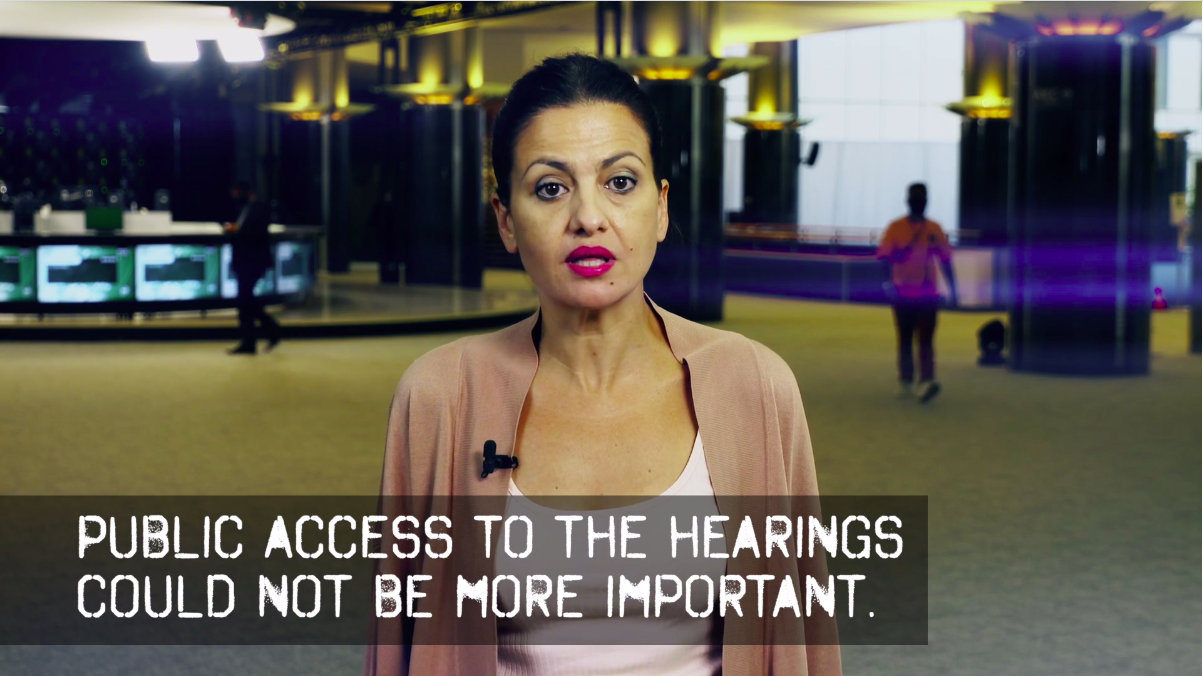 Eight Members of the European Parliament are calling on the British government to improve access to Julian Assange's extradition hearings, which continue at London's Central Criminal Court this morning.
The MEPs are among the 40 political and civil society observers who were granted permission to observe proceedings by videolink before that access was abruptly withdrawn on 7 September.
Five of the eight Parliamentarians had travelled to London in February to attend the initial four days of hearings at Woolwich Crown Court. 25 Parliamentarians from different countries are monitoring the Assange case.
Clare Daly MEP said:
"I wrote to the UK Ministry of Justice and was given permission to join the official videolink to the courtroom. When I attempted to log in to monitor the proceedings on Monday last week, I was left sitting in a virtual waiting room for several hours. The same goes for my colleague Mick Wallace MEP. We found out the judge had revoked our access via Twitter.
"A society with fair and impartial processes has nothing to hide. Access issues for court monitors are usually something that happen in countries with less of a tradition of the rule of law. We are forever hearing from Westminster about how the UK is better than that. We did not expect to have problems accessing a London courtroom.
"We cannot as observers conclude anything about the fairness or impartiality of these hearings if we cannot be there. You would think the UK government would want to exclude any doubts about the impartiality of proceedings in as political a case as the Assange case. But unfortunately the Ministry of Justice does not seem to want anyone to be there."
Amnesty International, Reporters without Borders, International PEN and Blueprint for Free Speech are among the civil society groups who were also impacted by last week's removal of remote access.
Full text of the joint statement follows below.
We are members of the European Parliament from across the different political groups.
We have been observing the extradition hearings of Julian Assange taking place in London.
We wish to express our profound concern at how this case is being conducted.
We were among 40 political and civil society monitors who were granted permission to observe proceedings by videolink after court space was restricted by pandemic guidelines.
Now the court has overturned that decision. Our access has been revoked.
We cannot monitor this case. We regretfully consider this an obstruction.
This questions the legitimacy of these proceedings and throws doubt upon their outcome.
A fundamental principle of any political system is that justice is not only done, but is seen to be done.
Cases must be conducted in open court, where the public, civil society and the press can observe the operation of the law.
This is all the more important for political cases where there may be wide-reaching effects on everyone's civil and political freedoms.
Civil society groups all over the world have unanimously raised concerns about the harmful consequences for freedom of expression if the prosecution of Julian Assange is successful.
Public access to the hearings could not be more important but the Assange case is now effectively being decided in a closed court room.
We call on the UK government to respect the most basic principles of justice and to provide for proper public access to this hugely significant case.
We demand full and unrestricted access to the Assange case for political and civil society observers, the press and the public.
And we demand justice for Julian Assange.
Maria Arena S&D Belgique
Clare Daly GUE/NGL Ireland
Sira Rego GUE/NGL Espana
Luke Flanagan GUE/NGL
Anne-Sophie Pelletier GUE/NGL France
Mick Wallace GUE/NGL Ireland
Miguel Urban Crespo GUE/NGL Espana
Marketa Gregorova Greens/EFA Cesko