Assange Court Report September 14: Afternoon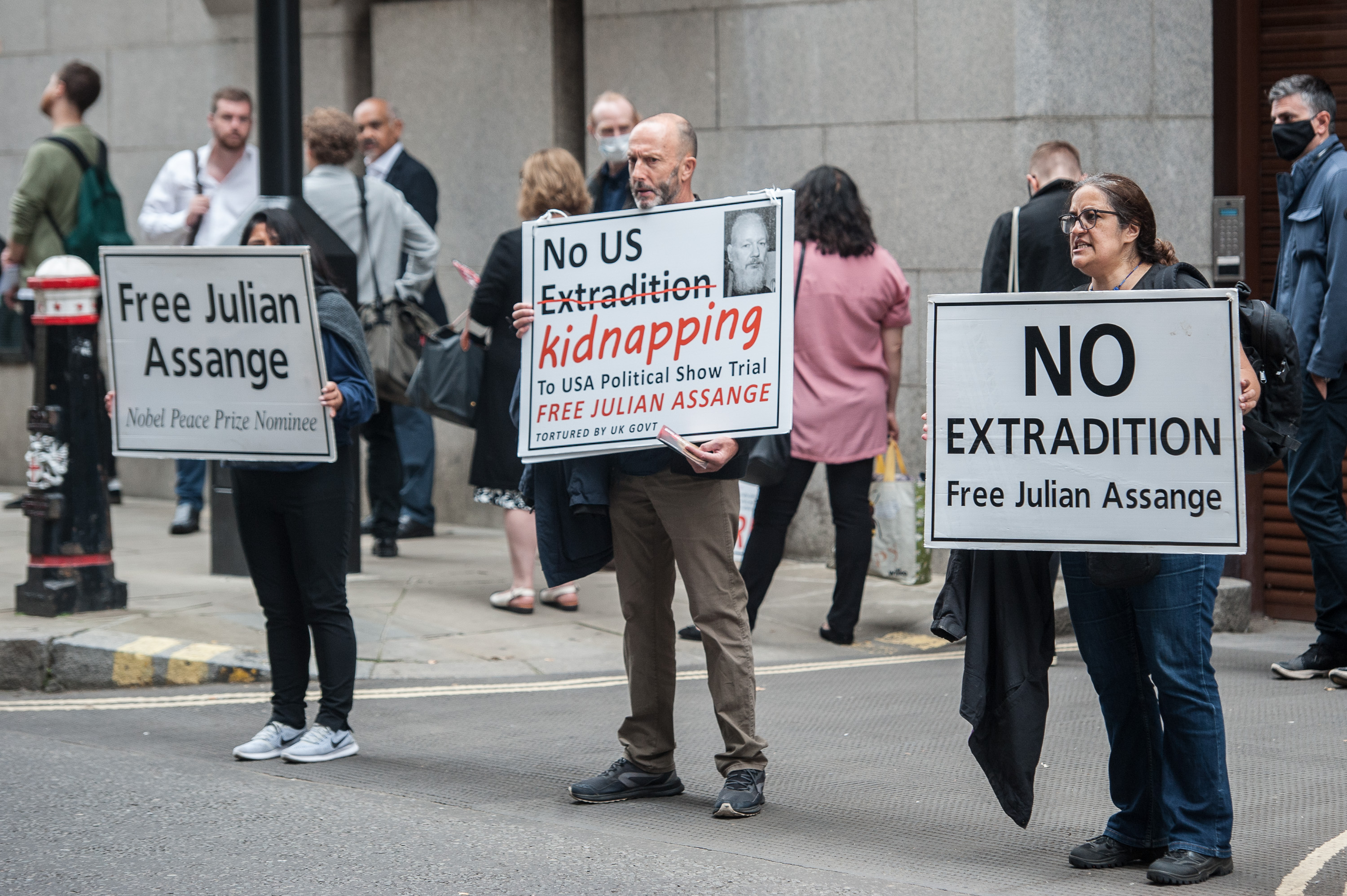 Proceedings grind to a halt
The fourth afternoon of evidence due to be heard in the London extradition case against Wikileaks founder Julian Assange were halted today due to persistent technical problems with a transatlantic video link.
Just before the lunch interval the video feed of US lawyer, Eric Lewis, who was appearing for defence, was suddenly interrupted by what appeared to be a recorded Fox News story about the case, and court quickly adjourned.
When we returned at two o'clock, the media were told that the system was down, and despite the efforts of technical staff it could not be repaired that day. Court finally adjourned again until 10am tomorrow
There was some speculation on social media that this may have been a result of computer hacking, however the UK Ministry of Justice is understood to have denied that was the case.
The trial continues
Follow us on Twitter for live updates on the proceedings: @bridges4media