Assange Court Report September 14: Morning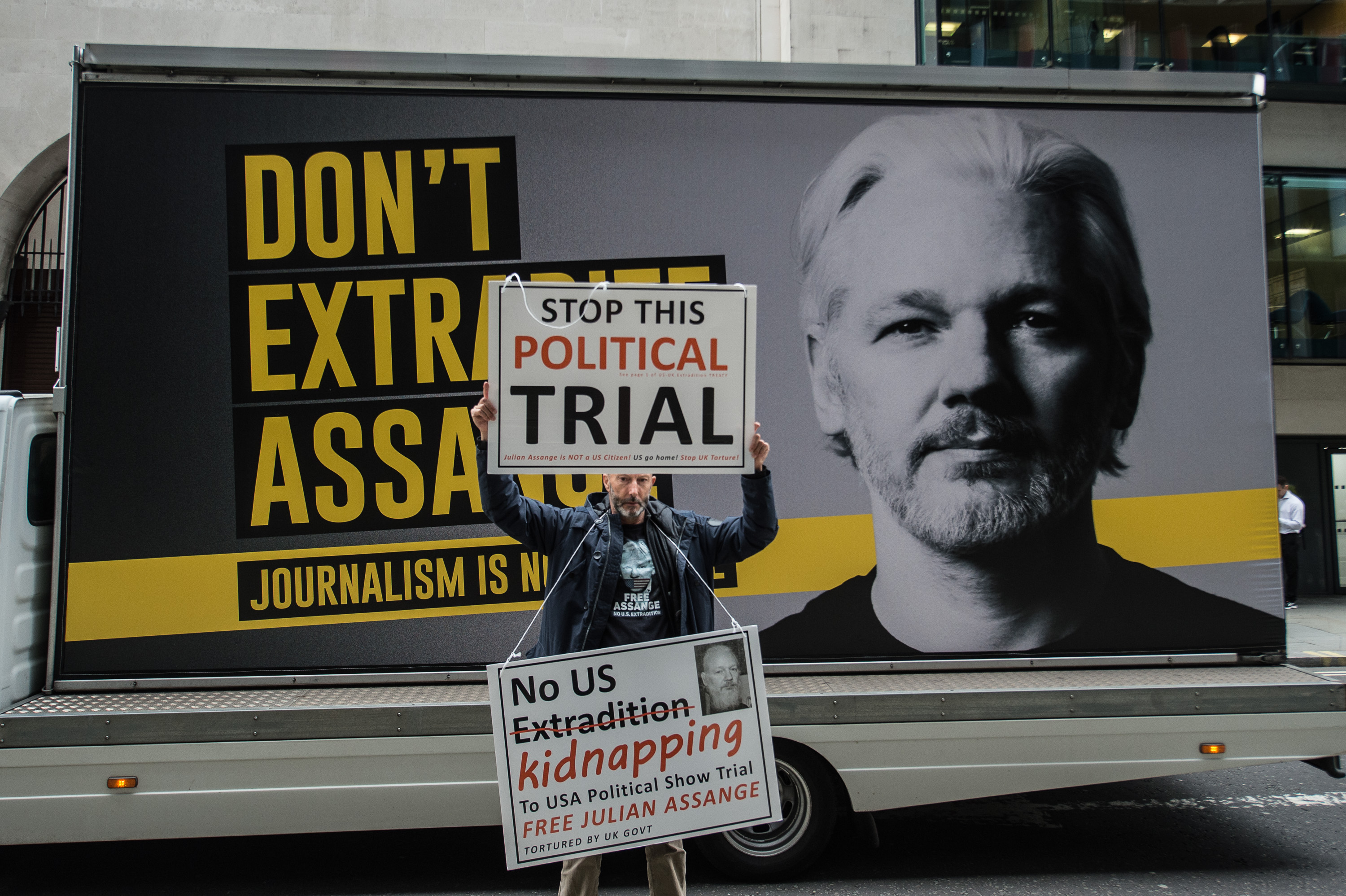 Assange facing solitary confinement in the US, court told.
If extradited to America, WikiLeaks founder Julian Assange could face up to 175 years in prison and be subjected to draconian, "Special Administrative Measures," a court has heard.
Appearing as a witness for the defence at the fourth day of the hearing at London's Central Criminal Court, US lawyer Eric Lewis said that the investigation of Mr Assange was the one of "the largest FBI operations in history," and that it was, in his view, "an abuse of the criminal investigative power," adding that until now, "No publisher has ever been successfully prosecuted for publishing national security information, never."
The witness told the court that while the Obama administration had made a decision not to prosecute Assange in 2013, this had been reversed in 2017 after President Trump had taken office. He quoted a speech by US Secretary of State Mike Pompeo in which he said "Assange and his ilk, seek personal self-aggrandizement through the destruction of Western values." and that "that Assange was "a "narcissist" and "a fraud — a coward hiding behind a screen."
Asked about "Special Administrative Measures," Lewis said these included a prisoner being shackled, and not allowed to mix with anyone else, even exercise happens late at night so the prisoner remains isolated, he said. He also noted that a prisoner's visits from lawyers were monitored by the US government saying, "Legal visits were monitored, recorded. We were told that audio wasn't recorded but we weren't certain, told that the team monitoring the recordings wasn't the same as the prosecution team, but I've seen too many cases where that is not the case."
Challenged by US government counsel about his knowledge of prison conditions the witness replied, "I spend more time in them than I care to remember, visiting clients," He also noted he had a degree in Criminology from Cambridge University. Lewis noted that Assange's case is unique, as he will be seen as a national security risk prisoner. He also said that while there was a process over when special administrative detention was imposed, "there is no way to challenge it." He also noted that Assange's mental health makes him "particularly vulnerable," to the effects of special administrative detention and that under that regime prisoners are not even allowed to watch news programmes, but only television chosen and approved by the prison authorities.
Asked by the prosecution if these decisions could not be challenged, Lewis replied that he knew of no case in history that had managed to reverse a decision to put a prisoner on special administrative measures.
Earlier, prosecution barrister James Lewis had made a complaint to the judge that he was being limited in the time he had been allowed for cross-examining defence witnesses, saying "this has never happened to him before in any court." The presiding judge Vanessa Baraitser replied by saying that there were 39 witnesses so she had no choice but to manage how much time each one takes. "That's the end of the matter, Mr Lewis," she said.
The trial continues.
Follow us on Twitter for live updates on the proceedings: @bridges4media