Assange Court Report September 15: Afternoon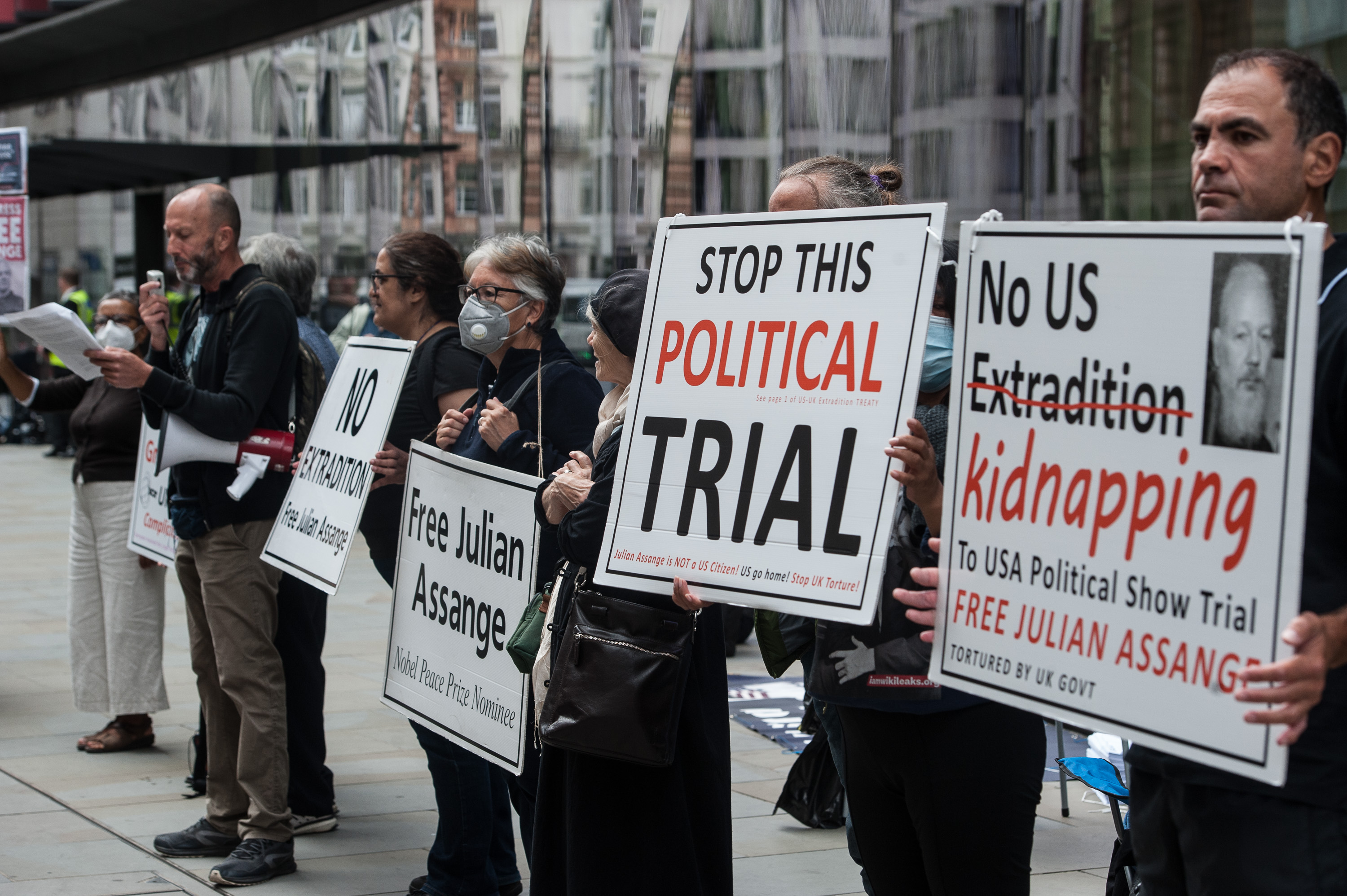 Julian Assange would not get a fair trial in the United States, a court has heard.
The testimony, from long-serving American federal attorney Thomas Durkin, came on the 5th day of evidence in the WikiLeaks founder's extradition hearing in London. Responding to questions, Durkin also said he strongly suspected that the prosecution was politically motivated and that the new indictment laid against Assange last month represented a "quantum leap," in the seriousness of the case.
Under questioning from defence counsel Edward Fitzgerald QC, Durkin told the court that in any US trial involving classified information lawyers can only access information in a secure setting for which they need security clearance, adding that he thinks it's unlikely Julian Assange would be granted clearance by the US government. He also said that it was unlikely Assange's lawyers would even be allowed to discuss classified information with their own client.
On the issue of a possible sentence, Durkin, who is a former US Assistant District Attorney, said that if the defendant was convicted at trial he would expect him to receive between 38 and 45 years, agreeing that given Assange's age this would amount to an effective whole life sentence, which he described as "draconian." He said that in US courts judges can take into account conduct a defendant is not even found guilty of and even issues he has been acquitted of, under the rule of "aggravation."
Asked about the possibility of Assange pleading guilty and receiving a shorter sentence, the veteran lawyer replied that any plea bargain would mean Assange "fully cooperating," with the US government which would involve him revealing all his sources of information.
Cross-examined by prosecution lawyer James Lewis QC, who questioned his original testimony, the witness said it "was very clear to him," that the Obama administration made a decision not to prosecute Mr Assange, saying he "doesn't give a lot of credence," to the argument it was not as there were very good reasons it was not taken up in the first place. He added that he was firm in the view that the Trump administration ordering the case to be re-opened was clearly a political decision.
Asked how much he was paid to write the two defence reports he has produced, the witness replied "only if the judge redacts it, so my other clients don't find out how little I'm charging in the case," which led to laughter in court.
The trial continues
Follow us on Twitter for live updates on the proceedings: @bridges4media