Assange Court Report September 16: Morning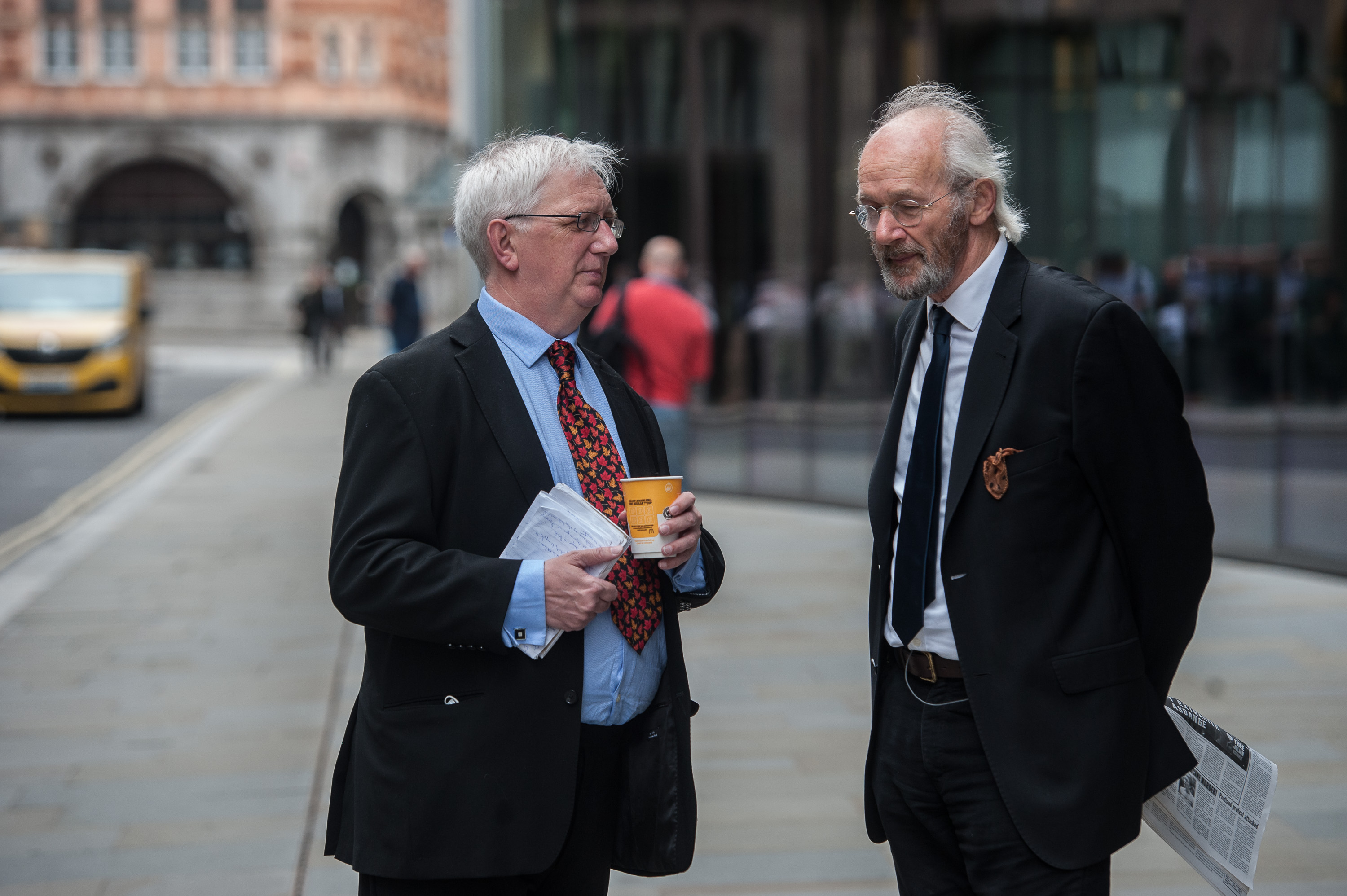 WikiLeaks cable release caused no harm to anyone, court hears
A witness at the Julian Assange extradition trial has told the court that he knows of no incident involving harm to anyone that was caused by the WikiLeaks release of unredacted US government cables.
John Goetz, a German investigative journalist testifying over a video link, was one of the media partners who worked with WikiLeaks to release information from the Afghan and Iraqi war logs, and a huge cache of US diplomatic papers.
Addressing one of the main prosecution arguments against Mr Assange, namely that he acted irresponsibly and put the safety of people who had given information to the US military in Iraq and Afghanistan in jeopardy, Goetz described what he called a "robust," process of removing names where their release may have put people in danger.
Wikileaks was careful to keep unredacted documents safe, using secure servers and encryption, adding that WikiLeaks had invested time and money in screening the documents, a process he found "frustrating" at times as it delayed him in publishing stories.
He also told the court that he had participated in a conference call with the US State Department who gave the reporters page numbers of the documents they had concerns over and that names were then removed from the ones they had mentioned.
Asked about the eventual release of the unredacted government cables in 2011, Goetz told the court about a book by two Guardian journalists, David Leigh and Luke Harding, which the witness says revealed the password for an encrypted file hosted on Wikileaks secure servers. This allowed the information on "mirror sites," to be decrypted and led to the website Cryptome publishing all of the information.
Cross-examining, US government barrister James Lewis QC argued that Wikileaks published a week before Cryptome, which the witness said was incorrect. Responding to Lewis saying people had been put at risk by the release, Goetz replied by asking if the QC, "had a specific example of a sensitive name being released by WikiLeaks causing harm?" The prosecution QC says he will later.
Asked by counsel if it was it true that his own Der Spiegel had condemned the release of the unredacted documents, Goetz replied "It did," before adding after a pause, "But I wasn't working there at the time."
The trial continues.
Follow us on Twitter for live updates on the proceedings: @bridges4media